Loading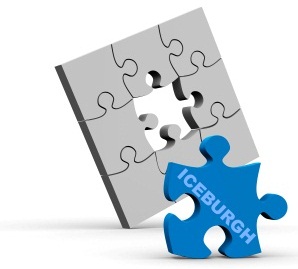 Iceburgh Solutions



Welcome to Iceburgh Solutions, LLC, a Certified Microsoft Partner and Small Business Specialist based in Pittsburgh, PA.
Dynamics GP 2016 Released
The newest version of Microsoft's powerful ERP solutions - Microsoft Dynamics GP 2016 is now generally available. Dynamics GP is a quick to implement, simple to use business solution with the power to support your business ambitions. The new version adds some highly anticipated features and enhancements including the following:
Enhanced HTML Web Client The previous Dynamics GP Web Client was powered by Silverlight, however the new HTML5 web client will allow GP to be run from any device or browser with HTML5 support. This means GP can now be accessed from bowsers IE, Chrome, Safari, Edge on multiple devices and operating system - Windows, IOS, and Android. Also included in the new Dynamics GP Web Client are new controls created for the client, UI changes, Window Search and others.
Payables Credit Card Payments - option will now exist for a computer check batch to be paid by credit card. The payment will create an invoice for the Credit Card vendor in the system and a remittance form will print to show the invoices paid.
All-in-One Document Views - these view are a new tool in GP which pulls many different types of information into a single page. The Inventory All-in-One (AIO) view allows you to view quantity in and quantity out transactions for a selected item in one window. The Sales AIO view for customers displays Quotes, Orders, Invoices, Cash Receipts & Credits/Returns. The Purchasing AIO view for Vendors displays PO's, Receipts, Invoices, Payments & Returns.
Export Numbers to Excel are now formatted as Numbers, not text.
Pay Codes Lookup Option - now there is an option to exclude inactive Pay Codes froom the HR/Payroll lookups.
Prepayment on Purchase Order Total - Prepayment amounts on PO's can now include Tax, Freight and MIscellaneous. The entite PO amount can be included in the prepayment.
Import/Export SmartLists - Now Smartlists can be exported and imported between installs of GP using the Designer tool.
Also note, the new system requirements have been released, and it should be noted that the following are no longer supported with Dynamics GP 2016:
Windows XP
Windows Server 2003
Windows Vista
Microsoft Office 2010 (or prior)
Microsoft SQL Server 2008 and 2008 R2 all editions
Internet Explorer 10.0
Contact us if you would like to see the full system requirements document, or download it from this link .
Accounting Solutions
Iceburgh Solutions is an IT services company specializing in accounting software solutions, consulting, support & development. Our primary solution, Microsoft Dynamics GP is an ERP system well suited toward the small to medium sized company. Our expert team will work with you to assess and meet your needs, finding the perfect business solution to fit your business model. Our partnerships with hardware and software sales companies will assist with quickly procuring servers, pc's and software required for the success of your business. Your questions and concerns will quickly be addressed by our knowledgeable staff and your expectations will be exceeded.
Web-Based Solutions
We also offer web development services, assisting you to establish a site that not only will help grow your business, but accentuate your business image. We can work to create a new company website, or revamp your existing one. We can securely connect your business data into web-enabled portals, allowing your staff or customers access to timely business data from anywhere. Give us a call and let us tailor a solution to your needs and provide examples of existing implementations.
Infrastructure Solutions
Our expert staff can assist you with planning, implementing and supporting your office infrastructure. From PC's, servers, backup solutions and networks, to mobilizing your workforce and procuring software, we can help you make informed decisions regarding the multitude of options, and help you quickly see the return on investment as productivity soars and worries abate.
Iceburgh Solutions
Call us today, and our attentive, knowledgeable and responsive staff will help your business compete more efficiently in today's marketplace.