About Iceburgh Solutions
Iceburgh Solutions, LLC's founders experience pulls from diverse specialties in Information Technology and Accounting backgrounds. Combined, Jack Ingraham, Karen Dezort & Chris Marvin have 60+ years of experience in the IT field alone.
We know what you demand from your service vendors. We are ready, willing and able to meet and even exceed your demands. We will serve you with integrity and competence.
We will provide and install computing and networking components that meet your current and future needs. We will also install and support the software you need to run your business efficiently and effectively. If the software doesn't meet your exact needs, we will customize it for you. We will also assist in your website development and design so that you may use it to grow your business. We will do all of this while keeping you up to date with the ever changing technology of both today and tomorrow.
Memberships

Certifications
Iceburgh Solutions has achieved the following certifications: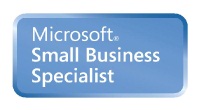 Chris Marvin has the following certifications:
Karen Dezort has the following certifications: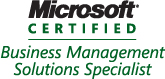 Jack Ingraham has earned the following certification: